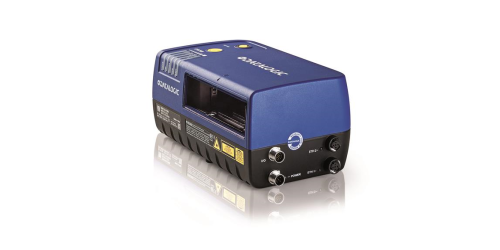 The NEW DS8K Family - Best of Breed
The new DS8110 and DX8210 Laser Scanners from Datalogic provide peak performance!
As the industry leader in bar code technology we continue to push the limits to bring more functionality and value to our customers. These new laser scanners have a larger Depth of Field (DOF) and greater Field of View (FOV), unchallenged speed capable of reading the fastest conveyors together with a compactness unmatched in the market.
Ideal for applications in Transportation & Logistics, Airports, and other applications requiring high speed reading of linear bar codes. The new DS8110 and DX8210 Laser Scanners with their fully digital architecture guarantee high reliability and 99,9% reading rate.
Highlights
Superior reading performance in virtually any type of material handling conditions
Best-in-class capabilities for irregular or uncontrolled speed conditions
Cost savings with increased read rate
Single laser beam or 'all-in-one' omnidirectional reading equipment
Easy-to-use browser based configuration tools