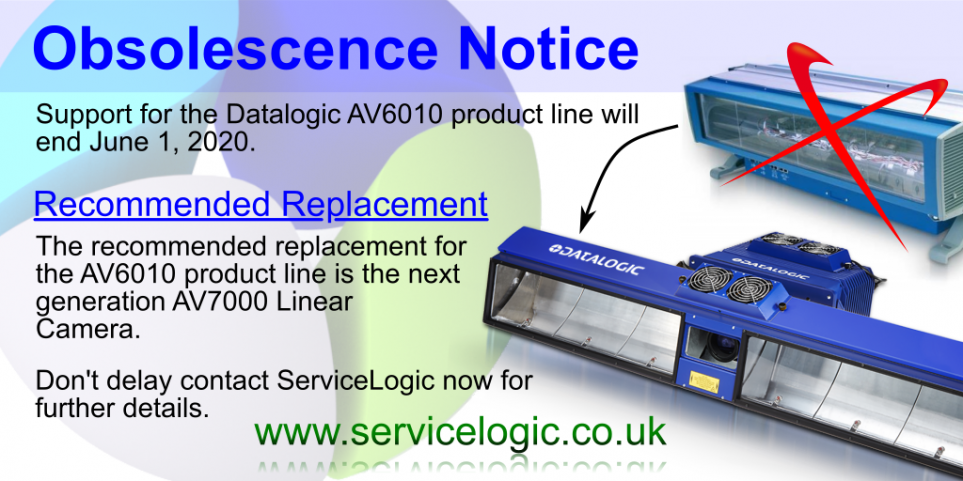 Obsolescence Notice
END OF SUPPORT FOR THE AV6010 LONG RANGE CAMERA
Support for Datalogic's AV6010 product line will end June 1, 2020 as previously announced in the bulletin from January 27, 2015. Once existing inventory is depleted, all parts and accessories will no longer be available.
LIMITED SUPPORT
When a product has moved to 'Limited Support' status, parts for sale and repairs are limited to available inventory. Products may be accepted for out-of-warranty repair, but Datalogic cannot guarantee repairs will be completed. Affected models are not eligible for EASEOFCARE renewal.
RECOMMENDED REPLACEMENT PRODUCTS
Datalogic recommends replacing the AV6010 product line with the next Linear Camera generation AV7000.
FOR MORE INFORMATION
Please contact ServiceLogic Limited on 0044 333 101 4077
or click here for more information on the new AV7000 Linear Camera.